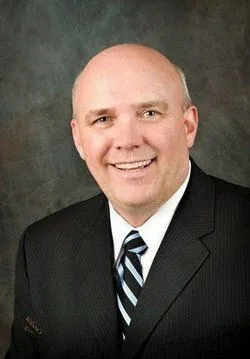 Dr. Ferguson graduated Summa Cum Laude (With Highest Honors) from Palmer College of Chiropractic in Davenport, Iowa in 1980 and at that time joined his father, the late Dr. Edmund Ferguson and formed Ferguson Chiropractic Center.
Dr. Ferguson is a Past President of the International Chiropractors Association of Indiana (ICAI). Before becoming President, Dr. Ferguson served as Chairman of the ICAI's Government Relations Committee and has testified numerous occasions on various healthcare related issues at both the State Senate and State House Committee Hearings. In 2006, ICAI choose Dr. Ferguson as its Chiropractor of the Year. Dr. Ferguson also served two terms as a Board Member of the Indiana State Chiropractic Board of Examiners.
In 2010, the International Chiropractors Association (ICA) presented Dr. Jon J. Ferguson with its highest and most prestigious title, "Distinguished Fellow of the International Chiropractors Association (FICA)". This elite title is bestowed upon only ten individuals worldwide each year. The investing of the title of FICA began in 1950 to honor those individuals who have provided extraordinary service to chiropractic patients and the chiropractic profession.
Dr. Ferguson is certified in the Grostic/Orothospinolgy Upper Cervical Chiropractic Technique.

Dr. Jon Ferguson resides in Rockville with his wife, Pamela. They have three grown children, Dr. Amanda Ferguson-Furr, Audra Ferguson-Allen, and Jon Adam Ferguson.